Health
The Ultimate Guide to Cannabis POS Software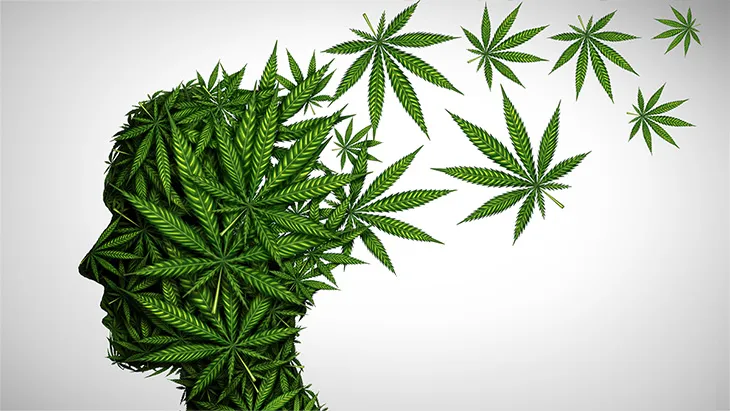 A reliable cannabis POS system is critical to running your storefront. Look for a company with deep experience in the industry and specializes in dispensary software.
POS data and analytics can help you identify critical business insights. For example, tracking consumer demand can help you identify the best times to host omgblog happy hours or offer time-based discounts to drive traffic to your storefront.
Cannabis Reliability
POS systems for cannabis retail stores need to be reliable to maintain compliance with state regulations. A POS platform that fails to meet the state's tracking and traceability requirements can result in fines or store closures.
A good cannabis dispensary POS software should also facilitate fast, secure payments. It should work with popular payment methods like debit cards and mobile wallets. It should also include a receipt printer and a cash drawer to cater to customers who prefer cash payments.
In addition to tracking sales, cannabis POS systems should provide analytics that helps businesses make informed decisions. This data can help owners monitor the performance of budtenders and identify the products or promotions that perform best among customers.
A reliable POS should be able to maintain compliance with local, state, and federal regulations. It should also support multiple languages and integrate with other technology stacks necessary for a successful dispensary. For example, a dispensary needs to connect to digital displays throughout the shop to match the advertising on the customer-facing POS screen with the messaging on the digital display.
Scalability
Cannabis is a growing industry, and your POS system should be able to keep up with demand. A cannabis POS system with a scalable architecture allows you to easily integrate new workflows and customizations while maintaining accurate reporting throughout each phase. Look for a cannabis POS solution supporting multiple retail locations and ordering methods. Additionally, a good cannabis POS system will directly integrate NTEP-certified scales into the system to minimize human error and maximize data accuracy.
A cannabis POS system should also be compatible with other business software systems to create connected workflows for multiple functions within your dispensary. This includes eCommerce platforms, accounting solutions, customer loyalty program platforms, and delivery service software.
Additionally, a good cannabis dispensary POS software should be able to record and display shopper data like purchasing history and accumulated loyalty points. Store staff members can access this information to inform business decisions, such as incentivizing shoppers during slower times of the day with time-based discounts. This is another way a cannabis POS system can set your business apart.
Security
The POS system should seamlessly integrate with the physical hardware in your dispensary and the other services your business needs to operate smoothly. For example, a comprehensive marijuana POS software solution will allow you to easily sync the system with accounting, HR, security, and other cloud-based solutions, such as online marketplaces so customers can purchase cannabis products for pickup or delivery. Likewise, your POS must integrate with seed-to-sale tracking tools so you can report compliance with state regulations.
A good cannabis POS system also tracks customer data and inventory to optimize retail sales and operations. This includes noting purchasing trends, identifying which products your consumers prefer, and keeping track of state restrictions such as consumer purchase limits. You can use this information to create personalized experiences and build customer brand loyalty. For instance, you can send customers a text message with a coupon offering them a discount on their next purchase. You can also use this data to forecast and plan inventory, staff appropriately for busy days and times, and enhance marketing and sales tactics.
Flexibility
A reliable POS system can be a crucial component in the overall success of your retail business. It can help you stay compliant, improve sales performance and customer management, and manage store operations. Some POS solutions also provide automated ordering so you don't need to worry about running out of stock.
Many dispensary POS systems also have built-in compliance features that help you submit information to your state's tracking system and avoid costly fines or store closures. Close records of your business activities will enable you to stay informed and make smarter decisions about staffing, inventory, and marketing strategies.
A POS solution with loyalty integrations makes engaging customers with targeted offers, discounts, and rewards easier. This can also enhance your shopper experience, making them feel valued for their patronage.
Customer Service
A quality dispensary POS system provides a wide range of customer service capabilities. From enabling loyalty programs to tracking inventory and enabling online pre-ordering, dispensaries use their POS to make the entire checkout process smooth for shoppers.
A POS can help dispensaries grow their businesses by providing data insights into popular products and customers. In addition to allowing retailers to optimize their pricing and staffing, this data can also be used to identify sales trends and create new marketing campaigns to attract more consumers.
Lastly, a good cannabis POS system will integrate with ID scanning software to ensure compliance with state laws. With this feature, a business could avoid costly fines and store closure.
In a retail industry that relies on consumer trust, it's important for dispensaries to be able to provide their customers with exceptional customer service. Whether creating an in-store experience that puts the customer first or offering a seamless digital journey for customers across all channels, dispensaries must embrace a culture of customer service to succeed. That's why a cannabis POS system that offers robust customer service capabilities is critical for the success of retail operations.