Technology
Connecting the Unconnected: How Lifeline Phones are Closing the Digital Divide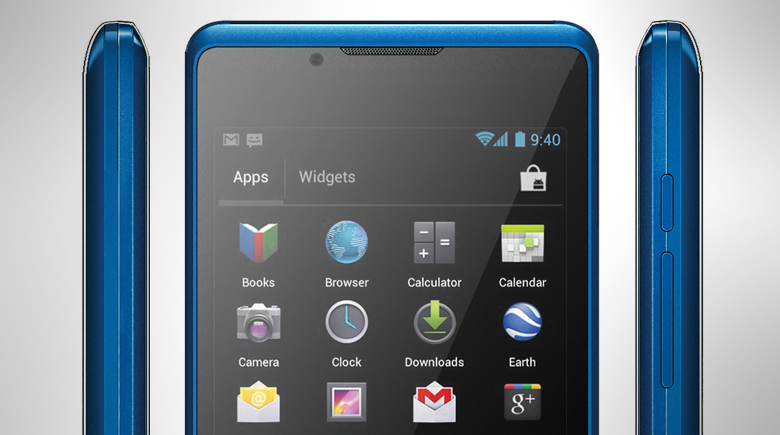 Those who qualify for Lifeline can receive free phone service, including home landlines and wireless phones. Families can also get a discount on broadband internet and bundled phone and internet services.
How Do I Know If I Qualify for Phones?
The phone and broadband internet service cost can be a significant barrier for low-income households. The Lifeline program offers a monthly discount to qualified low-income households for home and wireless phone service, broadband (high-speed) internet, or bundled voice-broadband services from participating wireline or wireless carriers. Eligible subscribers must have a household income at or below 135% of the federal poverty guidelines.
You can check your state's requirements on the Lifeline website or by contacting your local telephone company.
Besides providing a monthly discount to eligible customers, the Lifeline program offers a Lifeline phone for Ohio residents. These smartphones are typically lower-cost models from lesser-known manufacturers.
You can qualify for the Lifeline program if you or any household member receives benefits from government assistance programs such as Supplemental Nutrition Assistance. Federal Public Housing Assistance, Medicare, the Federal Public Transportation Benefit, the Veterans and Survivors Pension Benefit, or Tribal benefits. You can apply for Lifeline Phones by contacting your local telephone provider and providing proof of participation in one of these programs.
How Do I Apply?
Lifeline is a program that helps low-income households pay for landline and wireless phone service or bundled phone and broadband Internet services. It's available nationwide through various participating telephone and internet providers, sometimes known as carriers.
It is possible to change providers, though you will need to recertify. To qualify for Lifeline, you must have a household income at or below 135% of the federal poverty guidelines. Some other factors that can make you eligible for the program include being enrolled in a state or federal government assistance program such as Supplemental Nutrition Assistance Program (SNAP), TANF welfare, HEAP, Section 8 housing aid, Medicaid, or any disability aid, including SSI, Safety Net Assistance or the Veterans and Survivors Pension Benefit.
You also may be able to get help with the cost of Internet service through the Link Up program on federally recognized tribal lands. To apply, you can use the Lifeline Phones National Verifier to quickly and easily determine if you are eligible. You can also download a paper application and submit it with the required proof of eligibility.
Once approved, you can start enjoying your discounted phone or internet service. You'll need to recertify annually to continue receiving the benefit. In some states, you can do this automatically through the Lifeline National Verifier, or you can do it yourself by responding to a recertification request from your service provider.
How Do I Get My Benefit?
Most Lifeline participants can use their benefit to get a discount on phone service, broadband internet, or bundled phone-internet services. They can also get free phones and free internet through the ACP program, which replaced the Emergency Broadband Benefit (EBB) in September 2018 and is available to all Lifeline participants who want it.
The ACP program provides a monthly benefit of up to $30 ($75 for residents on federally recognized Tribal lands) to help eligible households pay for high-speed internet service. It is designed to supplement the existing discounts offered by many internet providers. If you qualify for Lifeline or the ACP, you can apply now.
You can do this online, by phone, or in person at your telephone or internet provider's customer service office. Lifeline will check your eligibility before sending you a service start-up kit that includes a free cell Phones, prepaid wireless SIM card, and 12.5 GB of 4G LTE data.
Eligibility for Lifeline and the ACP is based on income, household size, and participation in specific government assistance programs. The list of qualifying programs is long and includes federal and state benefits and tribal aid. If you are still determining if you qualify, please apply anyway. If your application is rejected, you will have the opportunity to provide proof of eligibility later.
How do I recertify?
The Lifeline administrator will check yearly to see if you still qualify. It is called annual recertification and is separate from the verification process (the one-time National Verifier). If USAC can confirm your eligibility from their database, there will be nothing more that you need to do. However, if they cannot, you must prove that you still meet the program's eligibility my pltw guidelines.
The best way to do this is by filling out a simple online form or sending a paper application with a photocopy of your government-issued ID. Then, you must attach a copy of the most recent benefit statement for your state, local assistance programs, or federal benefits, such as food stamps, public housing or utility assistance, unemployment compensation, and Social Security Disability.
Medicare Part B and Medicaid, the Veterans Administration pension or survivor benefit, or Tribal benefits. In some states, you may also be able to recertify your eligibility with the provider that offers your discounted service. You can contact them to find out more about the process. Remember that you can only have one Lifeline phone service per household and one discount is allowed for either home landline or wireless, or a combination of both.