Entertainment
The Many Benefits of Windows 10 Professional – What You Need To Know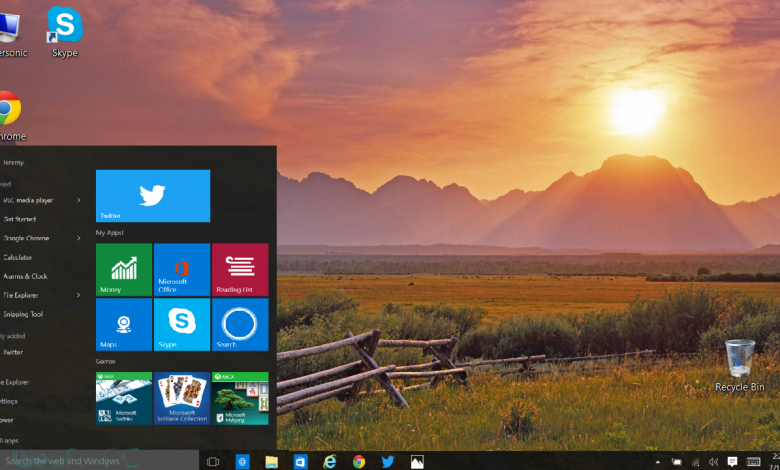 Regardless of your industry, you can take advantage of the many benefits that Windows 10 Professional offers. This includes streamlined IT management that will help you save money on hardware and improve productivity. It also includes improved dictation, making it easier to accomplish tasks without typing. You can use this feature on laptops, desktops, and all-in-one.
Long-term support
The long-term support offered by Windows 10 Professional is another reason many users upgrade to this version. It will receive updates more extended than the Semi-Annual Channel, which only receives updates twice yearly. It also has advanced security measures that protect your device from malware and other threats.
This includes BitLocker, which encrypts your files, and Windows Information Protection, which helps you manage data security. The Pro version also offers server-grade features, including a ReFS file system with fault tolerance and optimized performance for large storage volumes.
It can also run Hyper-V, which allows you to create virtual machines. In addition, it can run a tiny installation of the operating system, Windows Sandbox, which lets you test untrusted classic applications without disrupting your central Windows 10 Professional installation.
Cortana, Microsoft's personal productivity assistant, is included in the Pro version. This voice-activated system can help you save time by completing tasks and reminders. It can even access your calendar and emails, making it easy to manage your day. Windows 10 Professional Pro also has a collection of built-in apps that connect to your Microsoft account for a seamless experience across devices. This version can offer robust parental controls for families with young kids that allow you to limit screen time and block inappropriate online content.
Improved productivity Windows 10 Professional
For those looking to take their productivity up a notch, Windows 10 Professional offers many advanced features that can make work more efficient. For example, users can use Focus Assist to mute notifications and distractions while working. In addition, a Battery Saver feature helps maximize power efficiency by limiting background activity. Furthermore, this edition of Microsoft's operating system comes with the ability to create customized desktops.
Users can add and remove tiles, organize them into groups, and resize them to create their ideal desktop layout. They can also customize the taskbar and Action Center to display only the notifications they want to see. Another important feature offered by Windows 10 Professional Pro is its enhanced collaboration and teamwork capabilities. With the help of tools like Microsoft Teams, it is possible to communicate with co-workers and clients from across the world in real-time. This can lead to more productive meetings and a better overall work experience.
Lastly, this version of Windows 10 Professional comes with an updated search feature. This makes finding files, applications, and other items on your PC easier. In addition, a new Dictation feature allows you to easily capture your thoughts and ideas without typing. This can be especially useful in a collaborative environment where you might forget an important idea.
Security
In addition to the many productivity features, Windows 10 Professional Pro offers a robust level of security. Its built-in security tools address many of the most common threats, including ransomware and malware. The software giant addresses these issues during the engineering phase, which makes it harder for cyberattacks to penetrate the OS.
For example, the User Account Control feature alerts you whenever an application attempts to make changes without your consent. It also restricts administrator access, making it more difficult for malware to gain unauthorized access to user accounts. Furthermore, the OS offers secure sign-in options, like PINs and biometric authentication, to protect sensitive information.
Moreover, the Windows Information Protection feature reduces data leak risks by automatically encrypting documents and other files. This is especially helpful if a device is stolen or lost. The OS also includes several other advanced security features, including platform security, hardware security, and better protection against advanced persistent threats amazons gpt55x.
Another notable security feature is UEFI Secure Boot, which safeguards the UEFI/BIOS and prevents malware from installing on your PC. The OS also allows you to create save points in case an update goes wrong with a system-critical application. This is a valuable feature for enterprises, particularly those adopting Bring Your Device (BYOD) policies. It can help them keep their employees' devices safe from cyberattacks.
Customization
The Windows 10 Professional operating system offers users a wide range of customization options. From the Start menu and tiles to the taskbar and Action Center, it is possible to change every aspect of a user's desktop to create a custom experience. In addition, Microsoft has incorporated several improved productivity features, such as virtual desktops and Cortana.
While most people will use a computer for work or study, many will also have personal uses for their devices. For example, a gamer might want to record or share gameplay videos. This can be done through the built-in Game Bar in Windows 10. As such, your PC must reflect your personality and preferences.
This can be achieved through the wide variety of desktop customization features available in Windows 10 Professional Pro. For example, the Start menu can be customized by resizing and organizing tiles. Creating tile groups that allow quick access to specific applications is also possible. In addition, the taskbar can be customized with shortcuts and other elements. The Action Center can be configured to display notifications in a particular way, and the desktop background can be changed Chargomez1.